A dedicated training plan to get you ready for that finish line feeling. 
As part of your registration, all runners receive exclusive access to the lululemon 10K Tour 10-week training plan. This year, you will be able to access the content on the lululemon Studio App* or in PDF format. All registered runners will receive an email with instructions for how to access the 2023 10K Tour training plan.
Think: coaching, various walk or run sessions, stretching, strength training, mindfulness tips; it's got all the motivation you need. The lululemon Studio App will feature lululemon Ambassadors and lululemon Studio Trainers who will guide you through a dedicated training plan. The plan has been intentionally built out by Global Run Ambassador, Rob Watson, and is intended to support walkers and runners regardless of how much or little experience you have following a training plan.
10K Tour Training Plan as a PDF
The 10K Tour Training Plan is available in both detailed and summary format for you to follow along.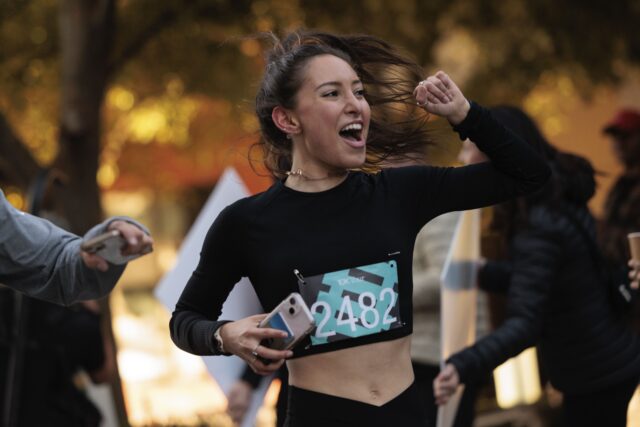 10K Tour Training Plan on the lululemon Studio App
The official lululemon 10K Tour 10-week training plan is now live on the lululemon Studio App. Train along with lululemon Ambassadors, lululemon Studio Trainers, and Partners today. For details on how to get access refer to your registered runner emails for instructions to get onto the lululemon Studio App.
The lululemon Studio App features trainers you can connect with. Workouts you'll look forward to. Goals you can track. It's all waiting for you in the lululemon Studio App. Start your 3-month free trial today and tap into more than 10,000 workouts, right from your phone.
Fuel Your Run, a lululemon Membership event
Prepare for the lululemon 10K Tour Scottsdale with energizing recipes focused on improved performance and recovery. 
Join us for a virtual cooking class hosted by Elyse Kopecky, an avid trail runner and New York Times Best Selling Cookbook Author, and Matt James, TV Personality and lululemon Ambassador. Interested but not a member yet? Join for free before you register.**
Cook along with Elyse and Matt and prepare four simple, easy recipes that can help support you in your journey. When you register, a recording will be available after the event for you to rewatch and make the recipes again and again. 
Register by clicking below and join us on Tuesday, September 12 at 7:30pm ET.
---
*Access to the lululemon Studio App is limited to US guests and existing All-Access members. US guests will be able to access the lululemon Studio App for the duration of the training plan. CA + international guests will be provided with a PDF training plan to support their 10K Tour journey.
**For lululemon Membership program members, program criteria, eligibility and benefits are subject to availability and change. Benefits are only for members and conditions and exclusions apply. See the full lululemon Membership Terms and Conditions.